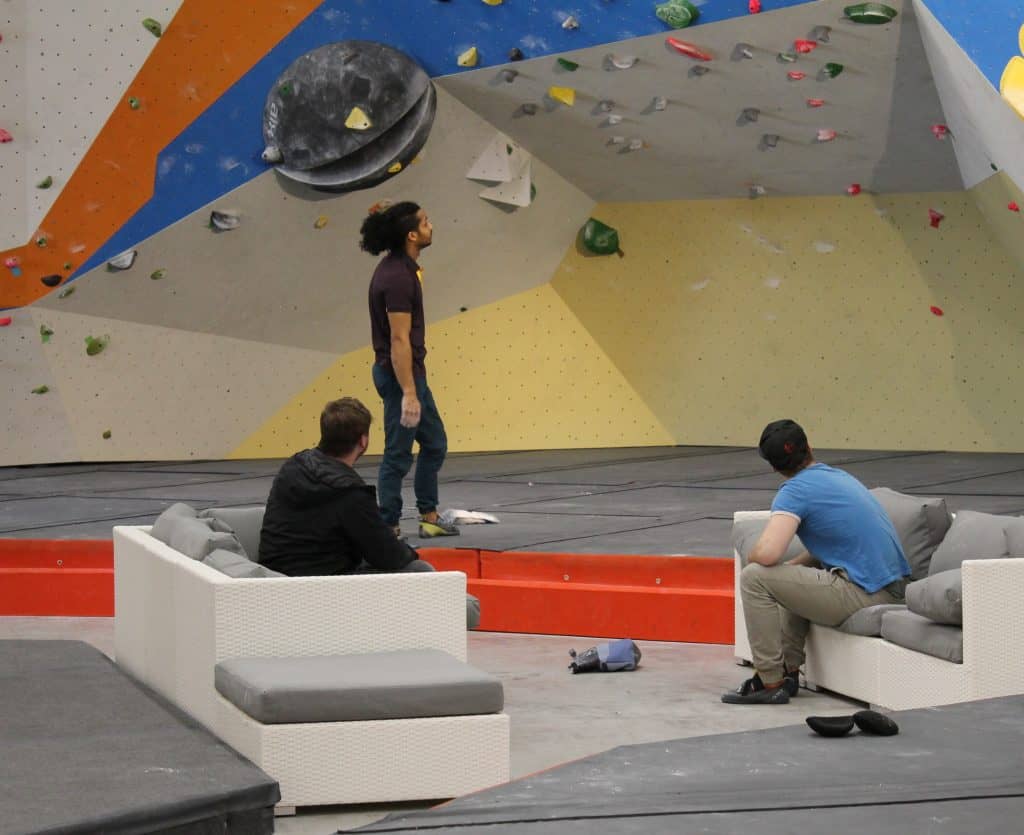 Full of enthusiasm describes the feeling when leaving Hub Climbing Mississauga today. Being able to meet other entrepreneurs always puts me in a good mood. And these guys have something to show for. I have never seen such a huge rock climbing arena. But I am getting ahead of myself.
Steven @ Hub had contacted me a few weeks back with an urgent request to provide furnishings for the new sports complex that they just opened in Mississauga. We went back and forth with a few different concepts. In the end, the deciding factors were comfort for the customers and aesthetics, reflecting the main colour scheme of the space. We had to keep it extremely simple and modern. Right up our alley, you might say!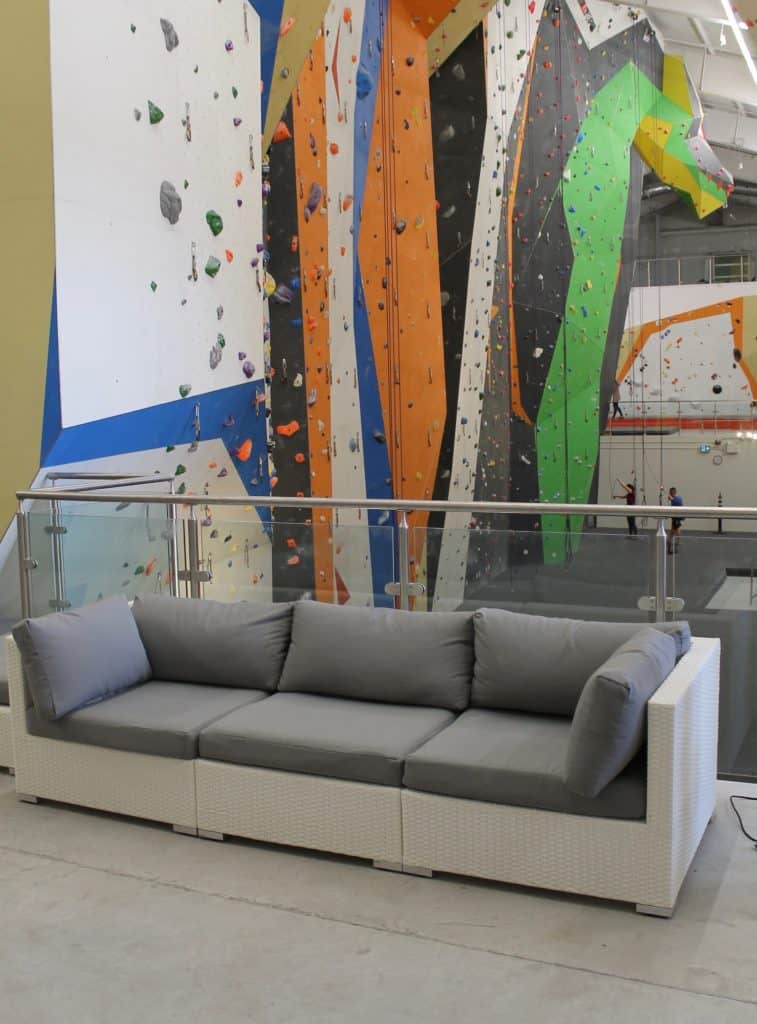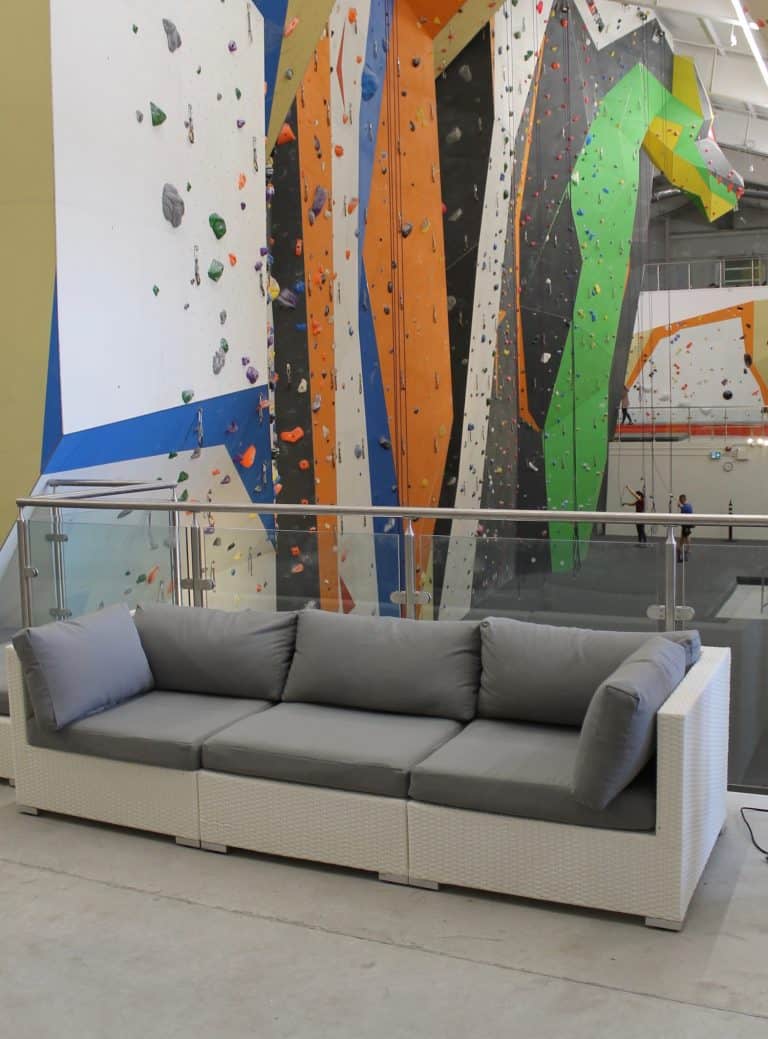 The choice fell on the SAVOSA. One of the characteristics of the set is its versatility, which makes it a prime contender for any commercial space. The set is modular, meaning each seat is separate, making it easy to move around and configure the furniture in different ways whenever needed. Outdoor furniture works specifically well in this space for a few reasons. For one, rock climbing is originally an outdoor activity. By using patio furniture, Hub is able to convey some of the outdoor feel. Funny enough, a bird had flown into the arena just when I was visiting, enhancing that experience even further. Another factor is the easy to clean outdoor fabric, which will prove useful over the course of time. All cushion covers have zippers, can be removed and washed.
Going out there today confirmed my feeling that we had done the right thing. The Savosa looked real cool in the space, very understated and barely noticeable; you could almost say, it perfectly "blended in". The staff confirmed to me that the furniture is a great hit and everyone loved it. They admitted seeking out the deep seating lounges, whenever the customers aren't using them. Oh, and the bird was able to find its way to freedom as well!