Modern Patio Furniture – Conversational Designs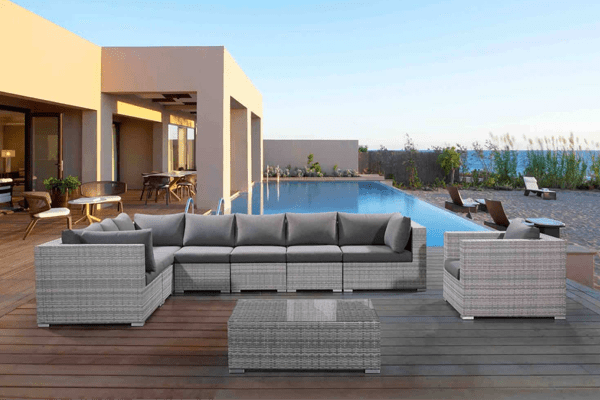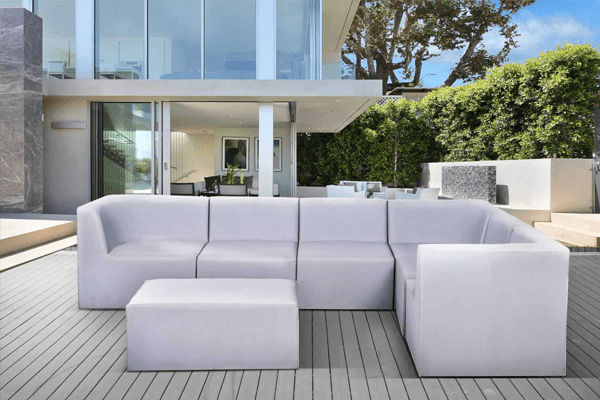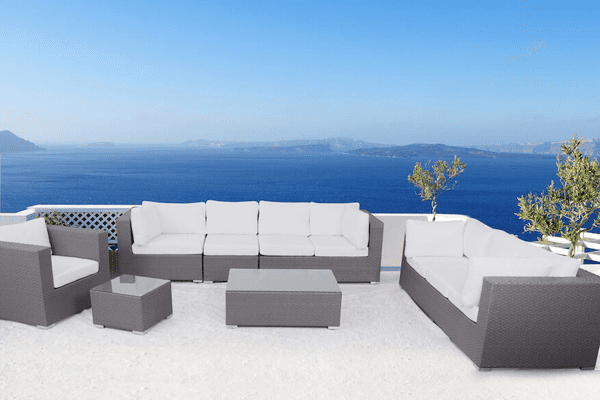 Velago Patio Furniture carries the highest quality outdoor furniture and patio umbrellas at clearance prices. Whether you want to furnish your deck, patio, porch, or balcony, we'll help you decorate your outdoor space with style, without spending a lot.
Need a complete set of conversational patio furniture? Perhaps a luxurious outdoor daybed? Canadian owned and operated, we are here to help you enjoy the great outdoors with friends and family and elevate your quality of living.
At Velago, we're passionate about giving our customers great quality at great prices wrapped up in the best service you can find anywhere. Made from durable all-weather resin wicker and other quality materials, our outdoor furniture sets are in demand. Built to last, our products can take the toughest Canadian weather. Whether you want to relax, unwind, dine, sun tan, read a book or simply sit out under the stars at night, there's no better way to enjoy it all than lounging in a nice outdoor furniture set.
In addition to the great functionality, Velago patio furniture conveys the image of sophistication through its modern design. A natural look combined with the smooth style and clean lines impresses every time. Confident about our products, we grant a 12 month warranty on all patio furniture.
Contemporary Outdoor Dining Sets at Discount Prices
You are looking for a contemporary outdoor dining set for your deck, terrace or patio. You have a limited budget, but don't want to make any concessions towards quality and style?
Velago Patio Furniture offers trendy dining furniture for outdoors. All our sets are produced to fulfill your needs for high quality. They are made from durable materials that are resistant against the elements. Be it powder coated aluminium or stainless steel frames, coupled with wicker, poly wood or teak. We provide great choices that focus on comfort and convenience.
As a direct buyer, we purchase at rock bottom prices, and are able to pass the savings on to our customers. We work closely with our manufacturers to selecting the highest quality furniture, the most comfortable and highly durable fabrics, suitable for any occasion or style.
Wicker Outdoor Sectionals in Cool Urban Styles
If you live in one of the large metropolitan areas of the country, chances are, you like urban style furniture. As a young and dynamic person, you gravitate towards cool design. Exactly what Velago specialises in.
Fortunate enough to have a terrace or backyard, large wicker outdoor sectionals peak your primary interest. You want to enjoy the comfort of your living room outside and relax in style. You may already have been lounging in one of these sets at your favourite restaurant or club.
Urban garden furniture has seen an immense boost over the course of the past few years. As your premier retailer in Canada, we strive to bring those products to you in great quality at low discount prices.
How to find the outside patio set
I found a great little how-to article, if you feel like you don't have ...
Read more

→
How about a waterproof outdoor TV as a Christmas present? What a great way ...
Read more

→
Decks and wood patios have to endure quite a bit of wear and tear, ...
Read more

→